blog
TAKE 5 WITH PAULINA MARTINCZAK – SUPERWOMAN, CURVY BUILDINGS, AND BIOPHILLIC DESIGN
TAKE 5 WITH PAULINA MARTINCZAK
If you are reading this, you have tuned in to our 2nd session of Infinity Group's Take 5. Each month we take a five minute dive into the world of our talented team members at Infinity Group. From architects and designers, to our builders and engineers, and everyone in between who helps us make work beautiful. Join us as we uncover the profound and comical in our new blog series! We hope this paints of picture of who we are, and brings a smile to your face. This week we take 5 with one of our amazing in-house Architectural Designers Paulina Martinczak 
An architectural designer is a person who plans the look or workings of something prior to it being made, by preparing drawings or plans. More formally, an architectural designer is an agent that "specifies the structural properties of a design object".[1] In practice, anyone who creates tangible or intangible objects, products, processes, laws, games, graphics, services, and experiences is referred to as an architectural designer. – Wikipedia 
TAKE 5 WITH PAULINA MARTINCZAK
Marc

: If you had to be shipwrecked on a deserted island, but all your human needs—such as food and water—were taken care of, what two items would you want to have with you?

Paulina

: I would bring tools that would help me maintain some of my favorite hobbies. A painting set and a cooking/baking set.
Marc

: How did you get into your role at Infinity Group, how long have you been here?
Paulina

: I am new to the team and have been at Infinity Group for three months, and what a rewarding three months it has been. The journey of accepting my role at Infinity Group starts a long while ago. At a young age I was introduced to construction by my parents. My Mother was an Architectural Designer and my Father an extremely talented Craftsman. Constant remodeling and construction were being done of our homes, and it wasn't long before I built a fascination with the beautiful transformations that were made. This interest lead me to get a degree in Interior Design from Endicott College and jump into the work force after graduation. After working as a designer in the healthcare industry for eight years, I have joined the team at Infinity Group. With my new position, I bring my positive energy, strong work ethic, and attention to detail. The team here at Infinity Group is built for success, and I am excited to have joined and be a part of it.
Marc

: As an architectural designer, are there other designers you look up to or draw inspiration from
Paulina

: There are so many talented designers and architects that I have drawn inspiration from but one Architect that I always remain in awe of is Zaha Hadid. Aside from being one of the most successful female architects and inspiring other young designers to break the glass ceiling, her designs were purely radical. Her designs were so elevated that they truly spoke to the idea that the sky is the limit. She was known for her modern and curvilinear structures, and no building was like the other. Her boldness was reflected in her personality as well, and she had an extremely strong presence about her. I draw inspiration from not only her designs, but her bold energy, endless creativity, and out of box ideology.
Marc

: What do you think the future of offices looks like? Or what do you want it to look like?
Paulina

: I think the future of the office looks very exciting and it will result in more of a thoughtfully designed space. I see workplace design leaning towards becoming safer places and spaces where workers feel just as comfortable as they do at home. I would love to see offices becoming more of community spaces, and places that promote healthy learning and working habits. I want to see more introduction of outdoor spaces, biophilic design, and natural daylighting. All these factors make me very excited about the future of office design.
Marc

: If you could compare yourself with any animal, which would it be and why?

Paulina

: I would compare myself to a bee. You will always see me buzzing around, keeping busy, and always looking for the next task at hand. I also live by the motto of, you catch more flies with honey, than with vinegar 😊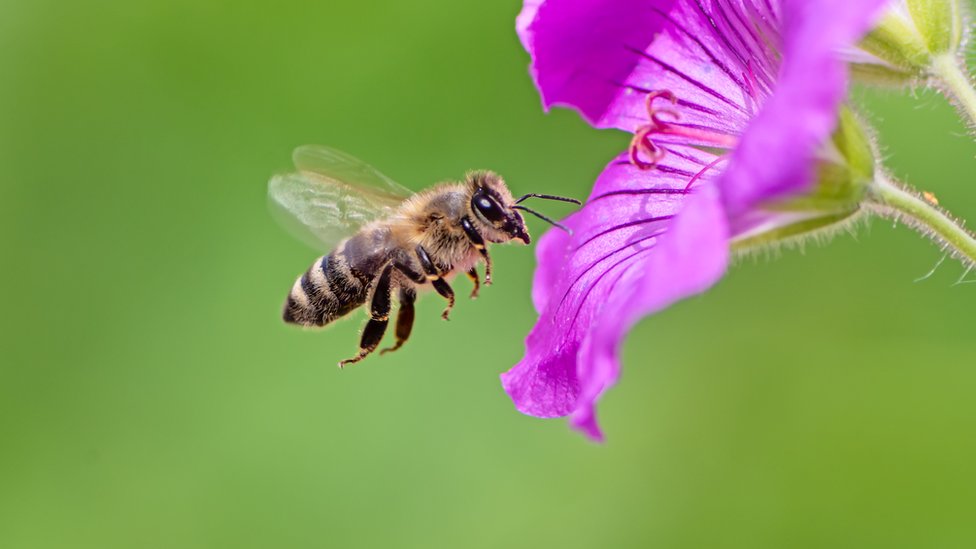 Marc

: Who is your favorite superhero and why?

Paulina

: I think I can relate the most to Superwomen's fierce independence.
Marc

: If you could redesign what the idea of the office is, what would it look like?

Paulina

: If I could redesign the idea of the office it would provide more community spaces. More conference room spaces for people to collaborate with each other. Think of these spaces as think tanks. Spaces that people can draw inspiration from and bounce ideas off each other. Spaces with images, books, monitors, and any other technology to get communication and creative energy flowing. My idea of a perfect office creates movement throughout the day that provides desired destinations. It promotes collaboration and innovation with staff, but will also provide intimate spaces for head down work. I am also fascinated by biophilic design and the notion of providing tangible health benefits and improving the wellbeing of habitants while being in an office space.
TAKE 5